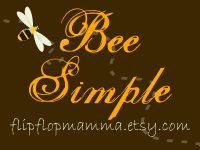 My friend
Jaymi
has an awesome Etsy shop where she sells hand-made soaps, lotions, bars, jewelry, and the yummiest chai tea you've ever tasted!
She even made a bracelet inspired by me, named the "Carrington". I think she gets "me" perfectly in this beautiful bracelet.
She is a stay at home mamma to three beautiful chillins, so go support her, you won't regret it!
Don't buy cheap stuff at CVS, or the grocery store, get all natural ingredients and products that are safe for your body!